Del Mar Property Management
We can Help Manage Your Del Mar Rental Property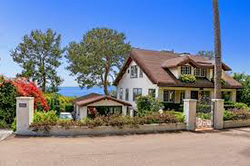 Penny Realty, Inc. has been an established leader in Single Family Home Management since 1965. We recognize that your rental property is a very valuable asset. You can entrust the management of that asset to an organization with a long trusted history that offers you piece of mind. We customize our service based on the owner and property needs. Our portfolio is composed of single-family homes and multi-family dwellings up to 100 units.
Single Family Del Mar Property Management
Penny Realty, Inc.'s team is made up of Property Managers, Leasing Agents, Bookkeepers and Maintenance Personnel who execute the delicate management of relationships between residents and owners. We have deep experience and knowledge in adhering to the best practices in the Property Management Industry. This means you are assured of protecting the value of your real estate asset and increasing your equity and long term return on your investment. We also create a friendly environment for residents in which they enjoy over the top customer service and prompt response to their daily living needs.
Penny Realty Inc. offers fee based management services.
Our corporate office is located in central San Diego, more specifically Pacific Beach. We manage properties throughout all of Central and Coastal San Diego County.
Penny Realty, Inc. offers a consistent approach to Property Management that helps us provide the quality service that our clients require. However, we are flexible enough to fit your needs and offer customized Property Management solutions.
Financials
+
We manage all financial aspects of owning and Rental Income property.
Monthly Owner Statements & Disbursements
Rent Collection
Insurance and Property Tax Payments
Reoccurring and Single Expense Payments related to your property
Electronic Financial Reports
Owner Portal containing archived reports
Direct Deposit of owner proceeds or paid by check
Debt Collection Services
Advertising
+
We advertise upcoming and current vacancies daily on multiple websites as well as the San Diego Multiple Listing Service.
We know how to obtain maximum exposure for your vacant rental. Our objective is to obtain the maximum amount of fair market rent in the shortest period of time possible.
An up to date available property listing can be found in our lobby at all times.
Our Penny Realty, Inc. signs are posted on our nearly 350 properties.
Fair Housing Laws
+
It is essential to adhere to all Federal and State Fair housing Laws.
Our team is well versed in Fair Housing Laws which avoids unnecessary liability to the owner.
Expense Reductions
+
We have an extensive list of preferred vendors who offer reduced rates due to the high volume of business they receive from Penny Realty, Inc. We use only well vetted, insured vendors with a track record of success.
Our attention to detail during move in and move out inspections allow the recovery of turnover costs through Security Deposit deductions.
We require all residents to carry a Limited Liability Renter's Insurance Policy that provides minimum of $100,000 in Liability Insurance.
Inquire About Our Services
Top 5 Mistakes Landlords Make
Multi Family Del Mar Property Management
Since 1965, we have been successfully helping clients reposition and improve their Multi-Family properties. We are also skilled and experienced in complex 1031 tax deferred sales. The following are areas we can assist our owners:
Convert occupied or vacant property into a properly appointed and priced rental home(s).
Restore, remodel and repair damaged and outdated property to prepare for re-renting.
Transform historically tenant troubled properties into rent reliable properties.
Minimizing length of vacancies and renting at maximum rates.
Lease up of brand new or repositioned building(s).
Lowering operating expenses and facilitating capital improvements.
Hiring, training and supervising onsite managers as well as administering payroll tax, workers comp insurance and rent credits.
Conduct detailed analysis of before and after tax cash flow projections and net operating income.
Guide through the transition of purchase to management.
On staff we have Licensed Brokers & Agents with advanced Business degrees (MBA) and specialty Real Estate training and designations such as the Certified Commercial Investment Member (CCIM) and Certified Luxury Home Marketing Specialist (CLHMS). Hire Penny Realty and put this training and education to work for you and your property!
Professional Affiliations
+
San Diego Convention and Visitors Bureau
Better Business Bureau (A+ Rating!)
National Association of Residential Property Managers (NARPM)
Vacation Rental Manager Association (VRMA)
Institute for Luxury Home Marketing (ILHM)
California Association of Realtors (CAR)
San Diego Association of Realtors (SDAR)
Del Mar Area Information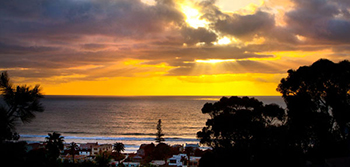 Del Mar is world famous for its horseracing and has one of North County's most popular beaches. Located just north of Torrey Pines State Beach, the wide expanse of sand at Del Mar's beach is perfect for families, tourists and surfers. Del Mar also has two seaside parks, Seagrove and Powerhouse, both great for picnicking and stunning ocean views. The Del Mar Fairgrounds is home to one of the largest county fairs in the U.S. ; it runs from mid-June through the 4th of July and has carnival rides, games, entertainment and exhibits. Often referred to as "Malibu South," the community of Del Mar features expensive real estate, high-end boutiques and trendy cafes and restaurants.
Some of the Areas We Service