Owner Resources
Information You Need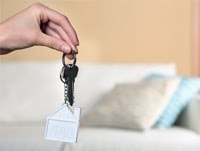 At Penny Realty, Inc., we treat your home, condo or apartment complex as our own. We offer a wide range of property management services to fit your needs as a landlord or investor and tailor our services to ensure that you have the highest level of property management for your home.
With our 14 Day Rental Guarantee, Eviction Free Guarantee, Good Pet Guarantee, Results Guarantee and our 11 Step Tenant Screening Process, we ensure the utmost protection for your property.
As Veteran's in the San Diego Property Management Industry, we understand the extensive demands and unexpected emergencies that require 24 hour a day availability from our well-qualified, licensed, experienced, highly trained staff. Your property is our priority and we go above and beyond to professionally manage and care for your assets.
We'd Like to Get Your Feedback!
At Penny Realty, Inc. Property Management, we strive to make every interaction a five star experience. We would love to receive any feedback from the service you have received from us. Please select the button below that best describes your experience with us.
Have A Question?
Owner or Renter?