Owner Resources
Info You Need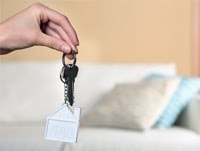 At Penny Realty, Inc., we treat your home, condo or apartment complex as our own. We offer a wide range of property management services to fit your needs as a landlord or investor and tailor our services to ensure that you have the highest level of management for your home.
Owner Login Management Services
Resources & Forms
Get More Info Today!
What Clients Are Saying About Us
Reputation Reviews
Client Testimonials
"Penny Realty has managed my 12-unit property since 1969. Their high level of service has been consistent. I have never considered going elsewhere." - Kingsley J. Huggett
"In the last 2 ½ years Penny Realty has turned my beach property around. My rental income has doubled. I highly recommend them." - Marjorie Justice