About Us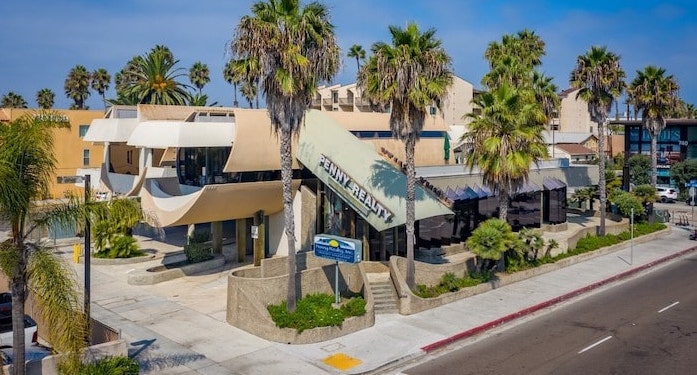 At Penny Realty, our objective is to generate maximum returns for San Diego Property Owners and Investors, saving them time and money while still providing our residents with a fantastic renting experience. We operate with a high degree of transparency and professionalism, always making sure that our goals and profitability are properly aligned with our clients here in the greater San Diego area. Our compensation is directly tied to the results we achieve and your happiness… We guarantee it!
Penny Realty, Inc. has a long history of successfully renting and managing first class accommodations. We provide comprehensive Property Management services in San Diego and surrounding area and have Homes and Condos for rent year round or as a Short Term Vacation Rental. Penny Realty has been in business since 1965. We moved into our architecturally unique 2 story Ocean View Office Building in 1996. To accommodate our rapid growth, we built an additional "west wing" to our building in 2005.
Today, you can find Penny Realty Property Management and Vacation Rentals on the 2nd floor of our building at 4444 Mission Blvd. in Pacific Beach, San Diego. Penny Realty has an outstanding variety and selection of Coastal Homes, Condos, Apartments and Cottages available for short term vacation rentals or long term lease. All of our properties come with our promise to provide you, our client and guest, with exceptional service. From the traditional beach cottage, to the apartment near your local university, to the spectacular OceanFront Home, we have something for everyone! Our goal is to exceed your expectations by providing memorable service and clean, comfortable accommodations.
Penny Realty, Inc., has been in business in San Diego since 1965. We have steadily grown to become the premier full-service Coastal Real Estate Office offering Vacation Rentals, Long Term Rentals, and a unique Hybrid Rental option with a month long term rental combined with weekly Summer Rentals.
Our primary and only focus is the delivery of "exceptional service" to all of our Penny Realty Owners, Vacationing Guests, and Long-Term Residents. The entire Staff at Penny Realty, Inc., is exceptionally well-qualified, with many years of experience and advanced training in property management, vacation rentals, financial analysis, rental maximization techniques, and legal aspects of Real Estate. We guarantee we will rent your Property in 14 Days or less. On average, Penny Realty rents vacant Homes and Condos in 11 days from the time they are rent ready. Click Here to learn about our Owner Guarantees.
Penny Realty offers a comprehensive marketing plan designed to help find a quality Tenant fast! Our dedicated Licensed Professionals will guide you through the process from start to finish. Please Click Here to learn more about our exclusive 5 Step Marketing Plan.
Not only do we rent fast, but we also rent to high quality tenants. Please see the Penny Realty exclusive 11 step Tenant Screening process.
Why Work with Penny Realty, Inc.?