At Penny Realty, we want to help you be a good landlord, and in order to do that you have to rent your home to a great tenant. We have three specific tips that will help you accomplish that: make sure the property is in excellent shape, price it right, and do a full background screening.


Provide a Home or Condo in Great Condition
Everybody will tell you that they have imaginations. But if you are making excuses for your property because it's not in great shape, don't make the mistake of thinking your prospective tenants can imagine how great it will look one day. The truth is, they don't have the ability to imagine that. Make sure your property is in excellent condition before you begin showing it. The flooring should be updated, the landscaping should look good, the paint should be fresh, and the exterior needs to be attractive. The best tenants will go elsewhere if your property's condition is not up to their standards.


Price the Property Correctly
Nail the fair market value when you're pricing your home. If you don't know how to do that, contact a professional to determine a competitive price. Overpricing is actually worse than underpricing. Your property will sit a long time on market, you won't get a lot of applications, and those you do receive will be from inferior tenants. That sets you up for a bad experience. It's better to have no tenants than to have bad tenants.


Conduct a Full Background Screening
You need to have quality coming in the door. It makes a difference, and a lot of individual landlords skip this step. People get emotionally attached to the tenants they want, or they make decisions based on instinct. A landlord friend of mine recently found a tenant and felt really good about that renter. The landlord skipped the screening process. On the second night of the lease, that tenant threw a raging party with over 200 kids. You don't want that.
Verify income and make sure it's 2.5 or 3 times the amount of the monthly rent. Set standards and stick to them. You want a FICO score of at least 650 or 675, and you want to talk to at least the last two landlord references. The current landlord is good, but if the tenant has been a problem, that landlord will say anything to get rid of the problem. So, talk to the prior landlord as well. That will be your most honest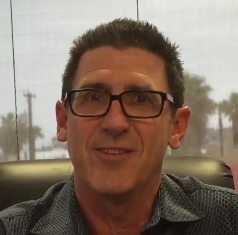 reference. Do a criminal check in all 50 states, look at unlawful detainer records, and don't skip any steps.
Adhere to these tips and you'll be a happy landlord. If you have any questions, please contact us at Penny Realty, Inc.