With a rental property investment, your top goal is to maximize your rental income and minimize your expenses. One thing you'll have to get right is reducing vacancy times. Today, we're sharing three tips on how to keep a great tenant in your property.
Pricing: What Will My House Rent For?
One of the most common questions we hear is – what can I rent my house for? This might sound illogical, but if you try to get the highest amount of money possible for your property, it could cost you. Pricing your home too high will reduce your earnings and leave you with less rent. Owners who try to get $100 or $200 extra every month can lose a month or two to vacancy. One month of vacancy costs you 8.4 percent in revenue every year. Two months of vacancy costs you 17 percent. If you are facing a third month with a vacant property, you should call a professional property manager right away. A vacant rental property will cost you because of down time. It will also cost you in tenant quality. Think about it: your best quality tenants have a choice. Every landlord wants them, and they won't choose an overpriced rental. So, with an overpriced property you end up with mediocre and poor quality tenants. Statistically, it's proven that with tenants like that, you'll have a better than average chance of property damage and unpaid rent. It's critical to get pricing and screening right.



Rent My Property: Massive Online Marketing Exposure
A larger tenant pool will result in reduced vacancy times. You need to put your rental property on Craigslist, Zillow, and Trulia. Hit up all the free rental related websites, and advertise there. Even using just the free ones will give you proper exposure. We syndicate our listings, and in one day an ad can be featured on up to 50 different websites.



Embrace the Hustle Factor
If you've priced the property right and you're doing great online marketing, you'll probably hear from lots of potential tenants. Be ready to deal with those calls and messages. Make sure the home is in tip top condition. It needs to be clean, sparkling, and if possible, decorated and staged. Organize the showings so you aren't running back to the property five or six times a day. Instead, batch the tenants together and show everyone the home at a specific time. This creates a buzz and a sales atmosphere. You'll rent the property faster. We have had situations where tenants race back to our office to be the first to apply for a property we show.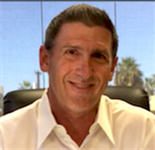 If you get these three things right, you'll reduce your average vacancy rate for a rental property, and you'll be a more profitable landlord. If you have any questions,
contact us
at Penny Realty.