Most Pacific Beach investors focus on ROI – or return on investment. That's the bottom line, and it's what you should be thinking about when you're making decisions. A lot of variables go into increasing your ROI, and we are focusing on three of those today.
Minimize Vacancy Time
To minimize the amount of time your home spends vacant, we use innovative marketing and advertising techniques. Most of the best marketing is done online, because that's where tenants are looking for homes. Therefore, you want to get your vacancy on as many real estate websites as possible. At Penny Realty, we syndicate our listings. That means we put it on a portal website, and it's shot-gunned out to over 50 different good websites. You also want to select quality tenants. Your Pacific Beach
tenant screening process
should result in placing tenants who stay in your property longer. That minimizes vacancy and increases your ROI.
Collect Rent on Time

Communicate professionally and clearly with your tenants about your plans to enforce the terms of your lease. Don't just have them glance at the lease and then sign it. Talk to them about when rent is due, how it should be paid, and what the process is when it's late. They need to know your expectations, and it's not in your best interests to let a non-paying tenant stay in the property. If they aren't paying on time, take immediate corrective steps and if necessary, begin the eviction proceedings.
Minimize Maintenance Costs
Take the time to select good maintenance vendors and contractors. You don't want to do this haphazardly. Do your homework and put together a list of people who can work with you. If you find yourself in the middle of a hot summer and your tenant calls to report that the air conditioning isn't working, you don't want to scramble to find a good HVAC contractor. You probably won't find one. You need someone who is licensed, insured, efficient, and affordable. We do all of this when we're looking for good vendors, and we rarely have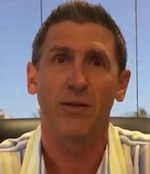 problems. We also receive lower rates, which we pass on to our clients.