Improving your rental property can help you attract well-qualified tenants quickly, which limits the amount of money you lose on vacancy. It can also help you increase the value of your investment, meaning you can possibly charge more in rent.
Today, I am sharing the top five improvements you can make to your San Diego Rental income property. When you embark upon this adventure of improvements, make sure you do not confuse your investment property with the home that you live in. When we talk about rental property, we want to be careful about overspending or over-improving. Your goal is to spend just enough that you're sure you'll get a return on the money you're spending. That return is maximum rent and the best quality tenant. You don't have to make all the improvements that you would make in your own home.
Here are the five best things you can do.
Replace or Restore Flooring
New floors are a large investment but the payback is pretty impressive. In fact, new flooring for a rental property can be transformational. If you have old and dingy carpet then get rid of it and get laminate hardwood flooring or just regular hardwood flooring. This can make the room look bigger and better and even cleaner. Tenants will appreciate it because it's more attractive and easier to clean and maintain. If you cannot afford new flooring and you happen to have old wood floors, then think about restoring those floors.
Upgrade Plumbing Fixtures
Kitchen and bath fixtures like faucets and sinks and sprayers get dated really quickly. As general rule of thumb, if those are 10 years or older, go ahead and replace them. Go for a more refined look like oil rubbed bronze fixtures or brushed nickel. This will give it a nice and refreshed look.
Install Better Countertops
The lowest quality countertops are obviously the old plastic laminate surfaces. Those do not look great or wear well, so it's an excellent idea to replace those. You will want to go with Granite, Slate or Quartz. This will really boost the look of any bathroom or kitchen.
Replace the Front Door
If the front door is scratched or damaged in any way, you want to replace or paint it. It is the first impression potential tenants will get, and first impressions matter. If you cannot afford to replace the whole door, you can replace the hardware on the front door or put in some nice side panels with glass windows.
Add A Fresh Coat of Paint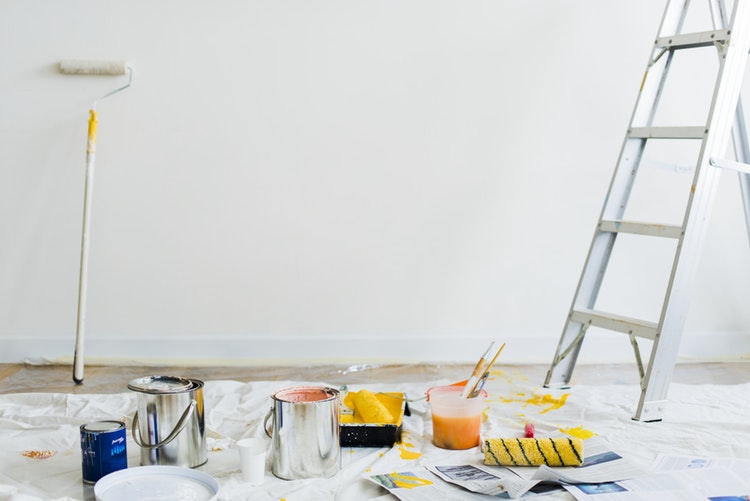 New paint is kind of classic advice, and there is a reason for it. Paint does not cost a lot, and it is highly effective. If you have a limited budget, just think about painting the halls the kitchen and the bath. Do neutral tones and avoid the pinks and purples or any colors like that.
If you have any additional questions about how to improve the condition and value of your San Diego rental property, please contact us at Penny Realty.