Penny Realty is a property management company serving Pacific Beach and coastal San Diego, and today, we are providing a market forecast for Pacific Beach investors.
Real Estate Restrictions
Here in San Diego, we're unique because we are real estate constrained. There's the ocean to the west and Mexico to the south, then deserts and mountains to the east and Camp Pendleton to the north. That creates some barriers for our real estate market. Pacific Beach is its own unique community within the city of San Diego. It's often called PB, and PB is a hotspot. Lots of young professionals and surfers come to the area, and they are all hanging their wetsuits here. We seem to be forever-21, and there is a never-ending supply of young people who want to rent and buy real estate.
Inventory vs. Demand
PB is totally built out. We aren't building anything new. Mostly, we are refurbishing our existing real estate stock, and this pertains to the entire area of San Diego. This has caused our average sales prices to go up 6 percent in the last 12 months in Pacific Beach and San Diego. It's forecasted to keep going up throughout 2017. This is good, but it makes it difficult for young renters and Pacific Beach tenants to enter the sales market. Rents have gone up 8.4 percent in San Diego in the last 12 months. At Penny Realty, our rents have gone up over 10 percent, and our vacancy is only 1 or 2 percent.
Positive Forecast for 2017
With a thriving local economy, wages going up, and a limited supply of new construction and housing, the rental market in this area is looking good for 2017. Additionally, there's an increasing demand for rentals, and rents are going up. With the election of Mr. Trump, which must be good for the real estate market, we have a perfect storm for a positive market in San Diego and Pacific Beach. Our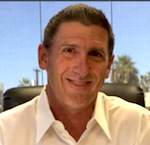 recommendation is that you buy at a 4-cap rate or better. Cap rate stands for capitalization rate. To make that simpler, look to buy at a 4 percent cash on cash return or better. If you don't know what that means, or if you have any questions that we can answer as a
Pacific Beach property management company
, please
contact us
at Penny Realty.