It's no secret that we've had a retirement crisis looming for a while, and it's not getting any better. Pensions once funded our retirement in the 1970s and 80s, but those are going away. Currently, only 13 percent of private sector employees have a pension. After pensions were phased out, 401K plans took over. However, only 14 percent of American companies even offer a 401K plan. Of the employees who have one, the average balance is $96,000. That's not going to fund a 30 or 40 year retirement.
Better Retirement through Real Estate Investing
My suggestion is to buy real estate. San Diego real estate is a fantastic way to fund your retirement. This is based on a few assumptions. First, you should be about 10 to 20 years away from retirement, so you have time to let this type of investment work for you. Having enough cash to put about 20 percent down is also required, and you'll need good enough credit to get a mortgage.




When you decide to invest, look for good properties in the San Diego coastal zone or in a good school district. Once you find a property, do an analysis and make sure that after all your expenses, you have a cash on cash return of at least five percent. We'd prefer 15 percent or more of course, but those opportunities are hard to come by.
Top 3 Reasons to Retire with Real Estate in San Diego
Real estate investing comes with great tax advantages. You can write off mortgage interest, even with the recent tax changes. Most people will qualify for that. You can write off some property taxes and non-cash expenses called phantom expenses. A good example of a phantom expense is depreciation. Other stocks and bonds don't have this, which makes real estate investing a huge advantage.
Take any 20-year time horizon, and it's difficult to find a time period where real estate has dropped in value. It almost always appreciates, as long as you purchase correctly and you don't buy on top of a bubble.
The majority of your real estate is paid off with OPM. That stands for Other People's Money. It comes in the form of rent. Rent can pay off your lender, your property manager, and even pay for minor improvements. And, OPM will still put cash in your pocket. It's a great way to go.
Property Management San Diego
Why aren't most people doing this?
It's easy to fall down on the property management side, especially when it comes to looking for tenants. Many
landlords
won't qualify them correctly. They get emotional. It's hard not to be whipsawed by your own emotions and those of your tenants. So, when you're working this out, have a line item in your analysis for professional property management. It will pay for itself with higher rent, lower vacancy, lower expenses, and a higher bottom line.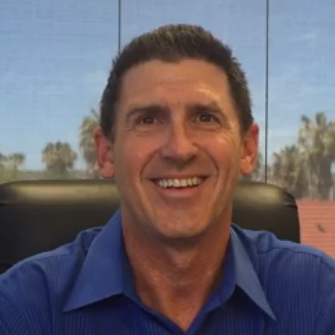 When you're buying a home, condo, or apartment complex, let the renters pay down your mortgage. When you hit retirement, you'll have the beauty of a nearly mortgage-free investment property. It cash flows tremendously for you, giving you great options and a wonderful retirement.