Landlords never have the intention of making mistakes, but the laws and requirements involved in owning a rental property can be confusing. We have identified five of the top mistakes that landlords make, and we're telling you about them today so you can do your best to avoid them.
Skipping the Screening Process
You don't want to trust your instincts or rent to tenants who are referred by friends. Avoid getting emotionally attached to tenants or making decisions based on the stories that they tell you. Be thorough with your vetting and screening process. Ask to see tax returns and pay stubs so you can verify income. Run a criminal background check in all 50 states and talk to at least two previous landlords.
Not Having the Property Ready for New Tenants
Clean the property thoroughly, make sure all of the necessary repairs are made, and have it in good condition before a tenant moves in. You have to put your best foot forward. Related to this mistake is the mistake of overpricing it. Make sure it's competitive for the market.
Breaking the Law
Landlords don't intentionally break the law, but it happens frequently. For example, if you have tenants in property for two years and you give them a 30 Day Notice to Vacate because you need the property back, you have broken the law. You're required to give tenants 60 days to vacate when they have lived in the home for more than a year. Fair housing violations happen all the time inadvertently. I know a landlord who insists on having female tenants only. That's a huge fair housing violation. Fair housing damages are often over $100,000. Don't break the law.
Not Requiring Renter's Insurance
If there's an insurable event and your tenant loses personal belongings, you can expect that tenant to lash out at you as the landlord and come after you and your insurance company for legal relief. Statistics show that 65 percent of tenants don't have insurance. We require it. Ask your tenants to buy it, and if they don't, purchase it for them and then bill them for the coverage every month.
Improper Handling of Security Deposit Dispositions
This is the most contentious area of property management law. You might find yourself in small claims court if you don't handle security deposits properly. Take photos or video to document the condition of the home at the time of move in. Then when the tenant moves out,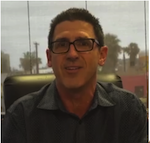 repeat the process. Make sure you and your tenant sign off on the condition of the property and then do an accounting. California law requires you to return the deposit with a full accounting of any funds withheld within 21 days.
Avoid these top five mistakes, and you have a good chance of being a successful landlord. If you have any questions, please
contact us
at
Penny Realty, Inc
.