The good news is that most tenants in Pacific Beach and San Diego do pay their rent on time. At Penny Realty, we have not had to evict a tenant for many years. We do have experience with tenants who pay late, however, and we're sharing some tips with Pacific Beach landlords on how to handle that.
Pacific Beach Tenant Screening and Communication
Thorough screening is the first and best course of action. If you have excellent tenants in place who meet your high standards, you are less likely to have to deal with late rent. You also want to have a professional lease in place that is thorough and addresses how and when rent must be paid. Communicate and educate tenants right up front. Talk to them about paying rent on time and how you will enforce the lease if they don't. Tell them about late fees. The best defense is a good offense.
Avoid Personal Relationships
This is where a lot of individual landlords get into trouble; they form personal relationships with their tenants and they think that if they become friendly with a tenant, those tenants will treat them better. These emotional bonds do not help you. When that tenant doesn't pay rent, you will be stuck sympathizing, and that's not going to be good for your rental income. Most professional property managers are friendly, and we'll work with the tenant, but we know that your rental property is a business, and we enforce the rent collection. If a tenant is beyond 30 days late, it's hard to rectify that situation, and we know that an eviction will likely be necessary. Good tenants rarely go bad, and bad tenants don't turn good. So, don't wait for some divine miracle that will result in rental payments. When the tenants don't pay rent, take care of business.
Three Day Notice to Pay or Quit
In the event of nonpayment, serve a Three-Day Notice to Pay or Quit. Serve this at the end of your grace period. So, rent is due on the first, and your grace period is probably the third or fifth. Serve the notice on the day after the grace period. California's civil code is specific about how you handle this. If you go through the eviction process and miss one little step, a judge can kick it back and everything starts again.
If you cannot work with your tenant, go to a lawyer, and choose a landlord-only firm. They will handle this for you and it won't be very expensive.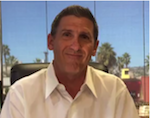 You can minimize late fees and evictions by handling the leasing process correctly. We have looked at our numbers, and we have one eviction for every 1,300 leases we sign. If you have any questions
about Pacific
Beach tenants and how to ensure they pay on time, please
contact us
at Penny Realty. We'd be happy to tell you about what we can do as your
Pacific Beach property management company
.