Multi Family San Diego Property Management
Since 1965, we have been successfully helping clients reposition and improve their Multi-Family properties. We are also skilled and experienced in complex 1031 tax deferred sales. The following are areas we can assist our owners:
Convert occupied or vacant property into properly appointed and priced rental units.
Restore, remodel and repair damaged and outdated property to prepare for re-renting.
Transform historically resident troubled properties into rent reliable properties.
Minimize length of vacancies and rent at maximum fair market rates.
Lease up of brand new or repositioned building(s).
Lowering operating expenses and facilitating capital improvements.
Hiring, training and supervising onsite managers as well as administering payroll tax, workers comp insurance and rent credits.
Conduct detailed analysis of before and after tax cash flow projections and net operating income.
Guide through the transition of purchase to management.
On staff we have Licensed Brokers & Agents with advanced Business degrees (MBA) and specialty Real Estate training and designations such as the Certified Commercial Investment Member (CCIM) and Certified Luxury Home Marketing Specialist (CLHMS). Hire Penny Realty and put this training and education to work for you and your property!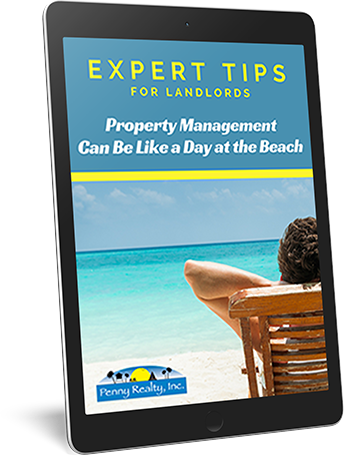 Download Our FREE eBook!
If You're a Landlord with Questions, We've Got Answers. Download our Free eBook and learn expert tips to help you manage your property.